BobHelm wrote:Nong Sim is probably the least attractive of all the parks - in my opinion only, of course.

If it was in an English city it would undoubtedly be viewed as a thing of beauty, but the other parks probably have the edge over it in Udon. Nong Prajak is the biggest & has the most going on both around it & in it as well. Nong Bua is probably my favourite of the 3 parks - although it is a bit like a building site at the moment. So Nong Sim rather falls between the two stools represented by the other two parks. It is certainly a bit stark when compared to Nong Bua & very quiet when compared to Prajak.
I went to have a little walk around Nong Sim recently, it is really a very small lake.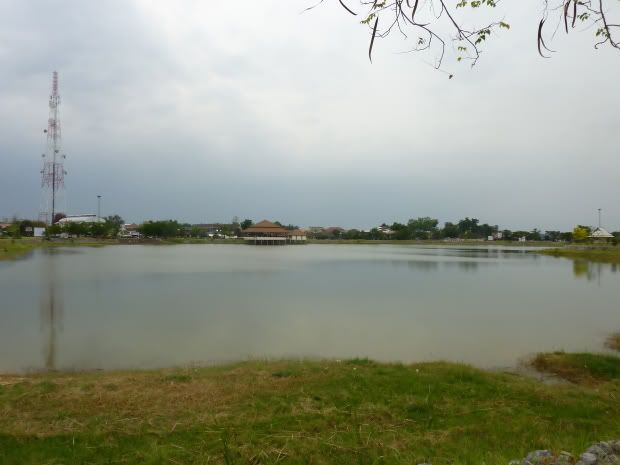 Probably this or that will change in the future and they will make it more attractive, if they can.
Perhaps children and parents like that lake, becauce there are some toys to play with.
Perhaps it was not so much my day and I saw everything in a strange colour.
But I didn't like the building of the school on one side. I found it very ugly.
But at least there were several young people who seemed to be happy and enjoy the place.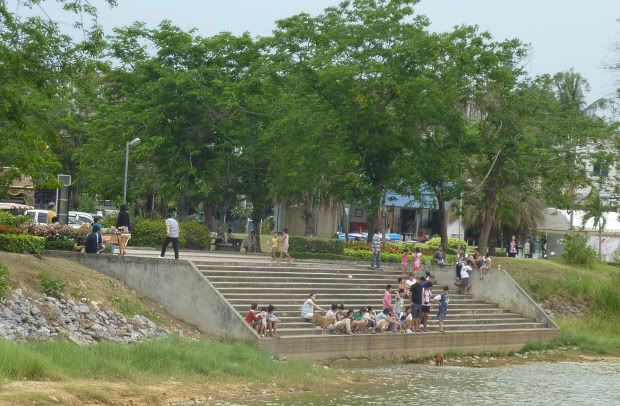 And next to the nong sim there is a little restaurant that, as the waiter said, is called "sanook".
Well, that is nice.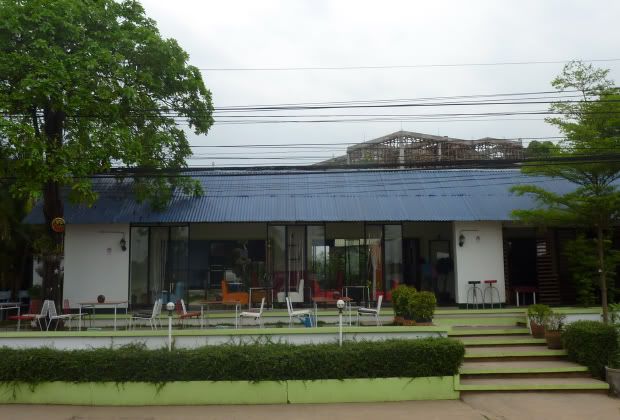 Why are the lakes in Udon Thani called "nong" and somewhere else they are called "bueng"?
Because they are smaller than the others?