Has anybody seen fence post lights similar to these on their travels?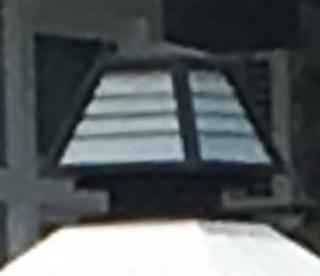 I've tried every home improvement shop I know & all they have is either the fancy ornate fake vintage style or the orbs & apparently none are able to order in any different ones to the display.
The odd thing is I've now come across four non estate new builds as I've been driving around & all have this type light so I'd have thought there is an easy supply somewhere.
I can't think of anywhere else to try so I'm chucking it out to the great & the good of the forum community to say "oh, there's Somchai's light shop, blink & you'd miss it. He can get everything"
Oh, & we haven't sorted a postal address yet so can't use mail order such as Lazarda
Cheers peeps