---
Thanon saai oo thi (ถนนสายอุทิศ์). The road that runs from Phosi Rd. to Central. One block down from Phosi on the left when headed towards Central. Small shop on the corner.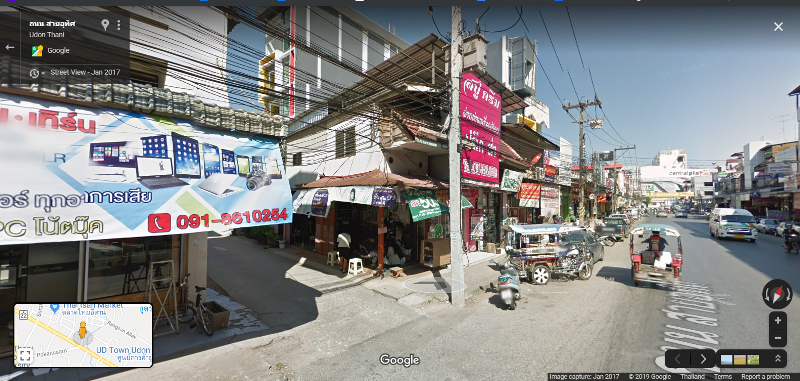 ---
passing the railway coming from mac donalds going makro , before the traffic lights ,on the left side is mostly a guy sitting in front of the houses ,whom fixes shoes , my wife always uses this one to fix shoes ,zippers handbags ,enc..very cheap ,
https://www.google.com/maps/@17.3967777 ... 312!8i6656
have second one more close to central , he is almost next to main bus station at the street opposite to central...

shado's picture ...
---
many thanks guys..is within walking distance of hotel when in town for some R&R
---